How to scan a QR Code without a Mobile App
You can scan the QR code on any smart device with a camera or internet connection. And after scanning the code, you can freely open or share its URL.
View Details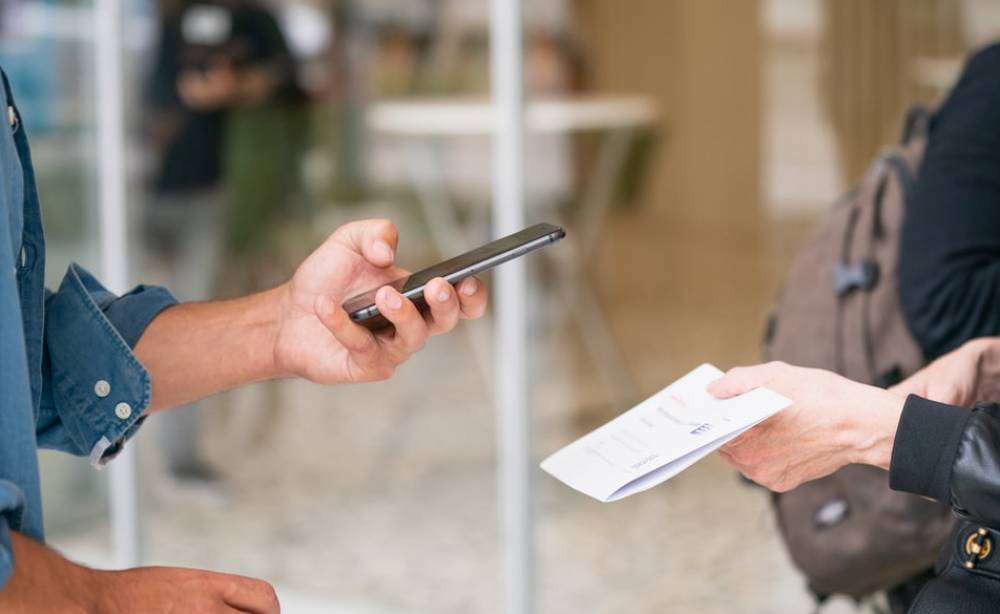 Over the past decade, QR codes have become increasingly popular. You can find them on restaurant windows, bus stops, stores, and even in books. They are a helpful way to direct people to specific websites quickly.
And as QR codes become more standard, more devices are designed to scan them,

including smartphones

.
You can quickly scan a QR code on any Android device with a camera, whether it's a smartphone or a tablet. And after checking the code, you can freely open or share its URL (the website it points to).
If, for some reason, your phone does not have a QR code scanning application, or you want to decode an image containing a QR code. Then here is a quick and straightforward solution for you to scan a QR code.
Scan the QR code online and do not require the use of a camera.
Step 1: Go to QR Scan.
Step 2: If you want to scan the QR code with the camera, please share the camera and scan the QR code.
After the automatic AI, when determining the location of the QR code, the screen will display a green border around the QR code.

Step 3: As soon as you have found the QR code, you will have the results immediately.
Here you will have the following types of results:
Type 1: (Most Common) Link - QR code containing the link. We will display one linkage and one button to redirect if you need to turn to that link.

Type 2: Text - QR code contains the text. We will show the entire text, and you can copy it using the button right below.

Type 3: Geo - QR Code containing the coordinate location. Coordinates and a redirect button to Google Maps will appear.

Type 4: VCard - Business card QR code. You can view the contents of the Vcard code or download the card to save to your phone or computer the contact information of the QR code holder.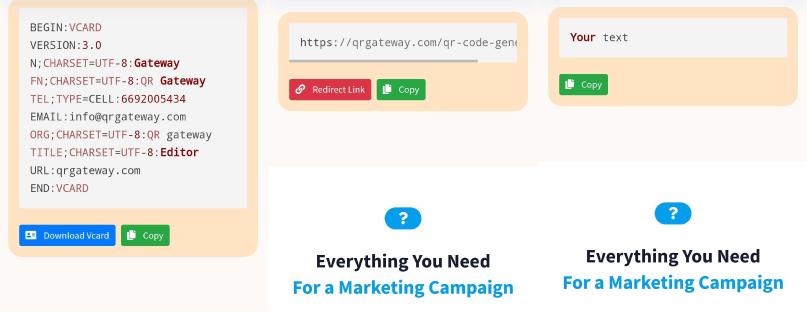 Above is how to scan the QR code of QR Gateway. In addition, we also provide solutions for creating QR codes for individuals and businesses.
Become a QR Code pro
Variety of QR Code solutions with full customization, tracking and more
Try It Free